Lviv Business School of UCU held its first ever training program for those who through their hard daily work prove that women can be leaders. The program «Success. Leadership. Inspiration» was led by experts from the USA and Ukraine under the unofficial slogan «Beauty is not perfection. Beauty is imperfection. Beauty is what makes you different» coined by Yaryna Kliuchkovska, Director of GROU Communications Agency.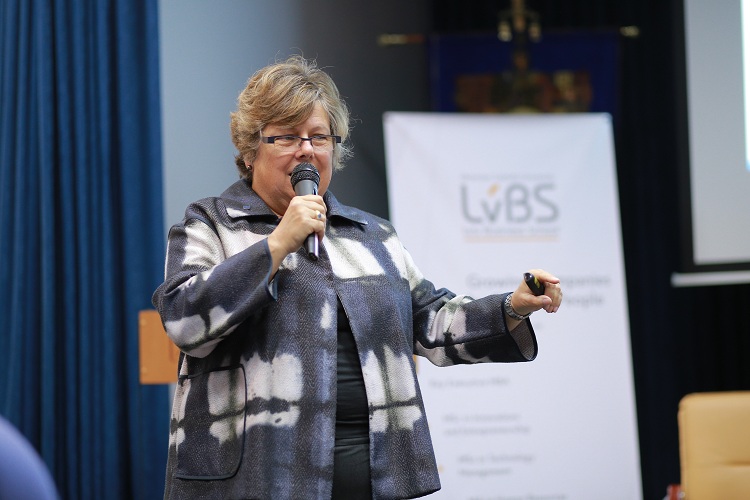 The event featured discussion panels, case studies, practical exercises, and informal meetings with focus on success, leadership, career, and personal development. The female participants discussed opportunities and obstacles for women in the area of information technologies, finance, entrepreneurship, communications, and social welfare. We have put together a collection of the most interesting talking points and thoughts expressed by the participants of this large-scale event.
Eleanor Chang, Founder and Director at UP Education Services Ltd., «Women hold up half the sky according to American author Nicholas Kristof.»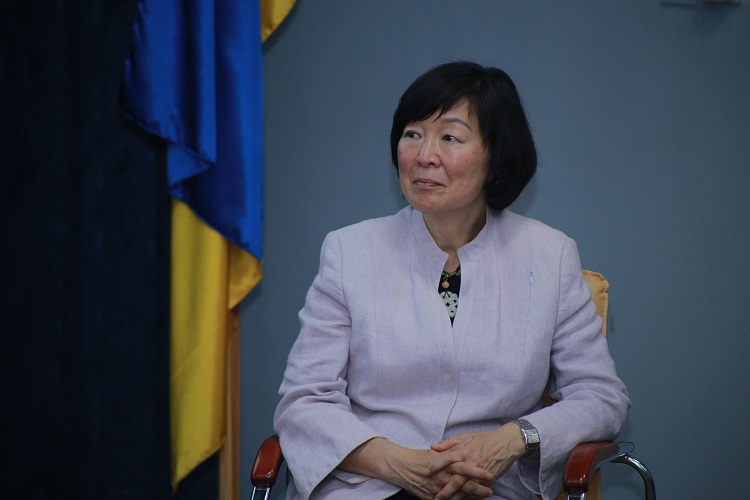 «IT is quite a new and challenging sector for women, especially if you don't have any technical background. Therefore, we must go beyond our habitual ways of doing things; we must take chances and grow. Otherwise we won't be able to move forward.»
Yaryna Kliuchkovska, Director of GROU Communications Agency, «There's one thing that helps you move forward. It's nothing else but your values. It's something deep within you, something genuine and inherent that motivates you to grow and become better every day.»
«Beauty is not perfection. Beauty is imperfection. Beauty is what makes you different.»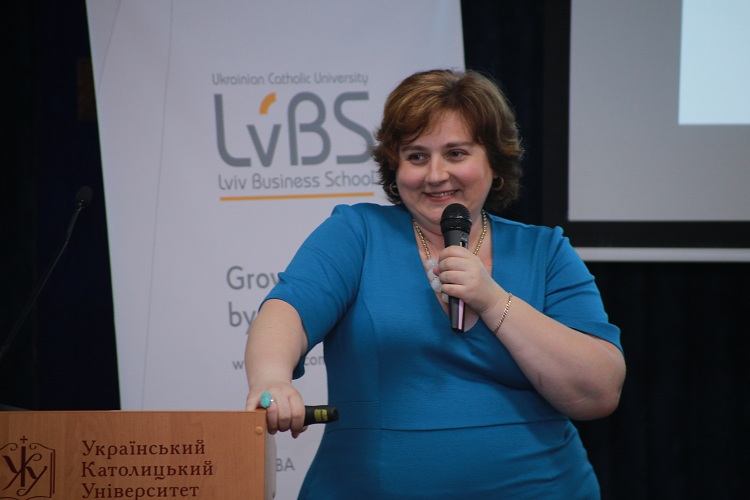 Olesya Zhulynska, Coca-Cola Ukraine's Public Affairs Manager, said during the Lecture of Success, one of the program's highlights, «Change always happens when you don't expect it and aren't ready for it. But if you have a social mission, it'll be easier for you to experience change because mission is a solid foundation that keeps you steady on your feet.»
«Do I have a mission? Yes, I do. When I was little, I lived in Kyiv and spoke Ukrainian, which was a challenge at that time… Now I'm absolutely happy because I'm surrounded by people in whose company I don't have to fight any challenges. In fact, the latter transformed into my life mission. If you listen to your gut, you will identify those challenges that can become your life mission.»
«Only in times of crisis will you understand the real meaning of reputation and social capital – people who you invested your resources, efforts, and emotions in. Only then will you be able to test them. When a crisis occurs, it's a great chance for you to demonstrate your potential. But you need to have some social capital under your belt. Otherwise there'll be nothing to demonstrate!»
«It's impossible to master love and kindness without practicing them.»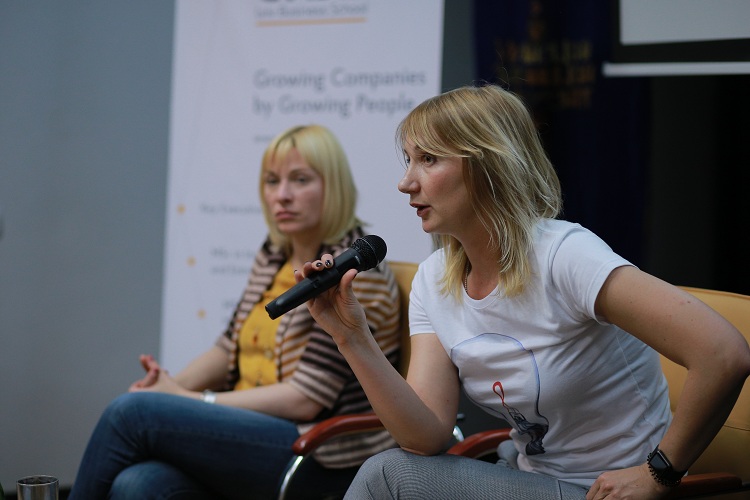 Olga Rudneva, Executive Director of Olena Pinchuk's ANTIAIDS Foundation, talked about motivation and everyday inspiration to implement charitable projects. She stressed that the ability to look on the bright side can work miracles. She also believes that it's extremely important in life to find an occupation that will feel right.
«When you go into charity, money is not really money anymore. You start understanding that 500 UAH transferred at the right time can save a child's life! Charity is when you invest your time and resources in completely different things than before. When you find yourself in this new territory, your entire social milieu will change.»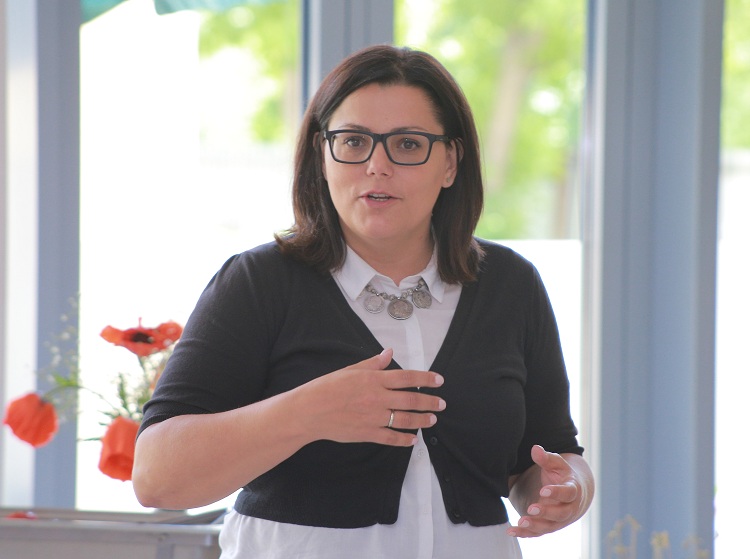 Maryana Voznytsia, CMO of OKHMATDYT, Lviv Regional Children's Clinical Hospital, «Readiness to take responsibility opens pathways to important changes. Unfortunately, there are many people out there who are ready to manage, but are not ready to take responsibility!»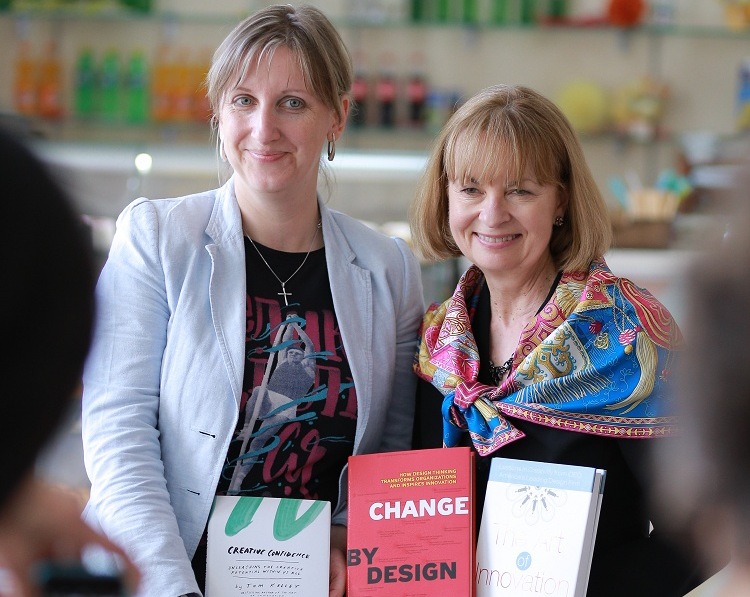 Sophia Opatska, Dean of Lviv Business School of UCU, «We are still forced to deal with post-Soviet mentality that doesn't always treat women leaders seriously. Some women became leaders with the support of others, some – in the face of difficult circumstances. It would be nice to minimize the number of "in-the-face-of" cases.»