On June 27, Lviv Business School of the Ukrainian Catholic University (UCU) held a graduation ceremony for its graduates of Key Executive MBA, MS in Technology Management, and MS in Innovations and Entrepreneurship.
This year's LvBS graduates include corporate executives and top managers, young entrepreneurs who are planning to launch or have already launched their startups, IT executives, in particular owners of small IT companies and line managers in big and small firms. It is noteworthy that LvBS produced its first graduates of MS in Technology Management – the first program in Eastern Europe to combine technological and business education.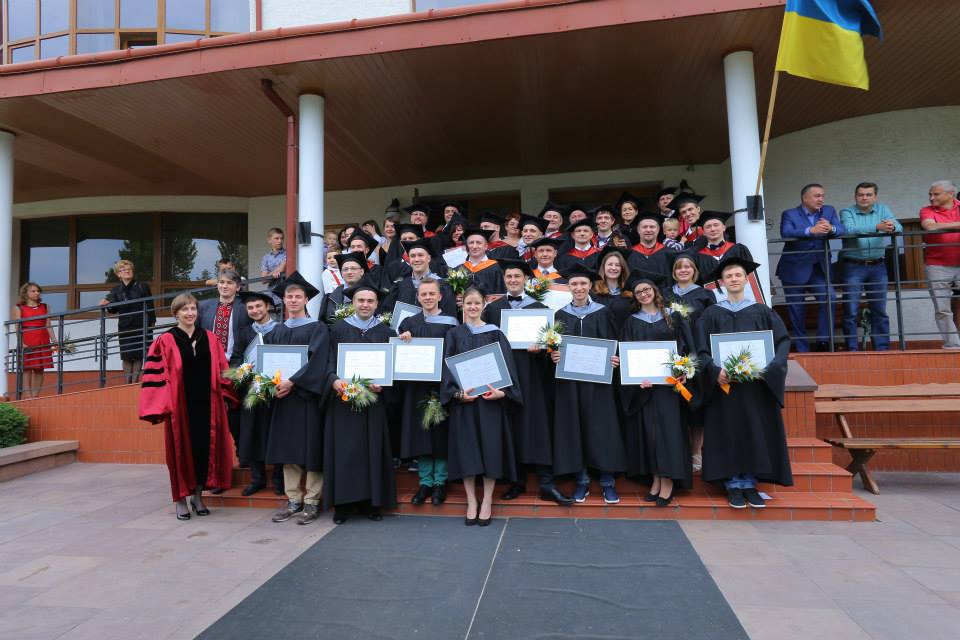 The graduates were greeted by Rev. Bohdan Prakh, Rector of the Ukrainian Catholic University, who stressed that the process of learning was not over after receiving a diploma. Now they all are part of the University's large community.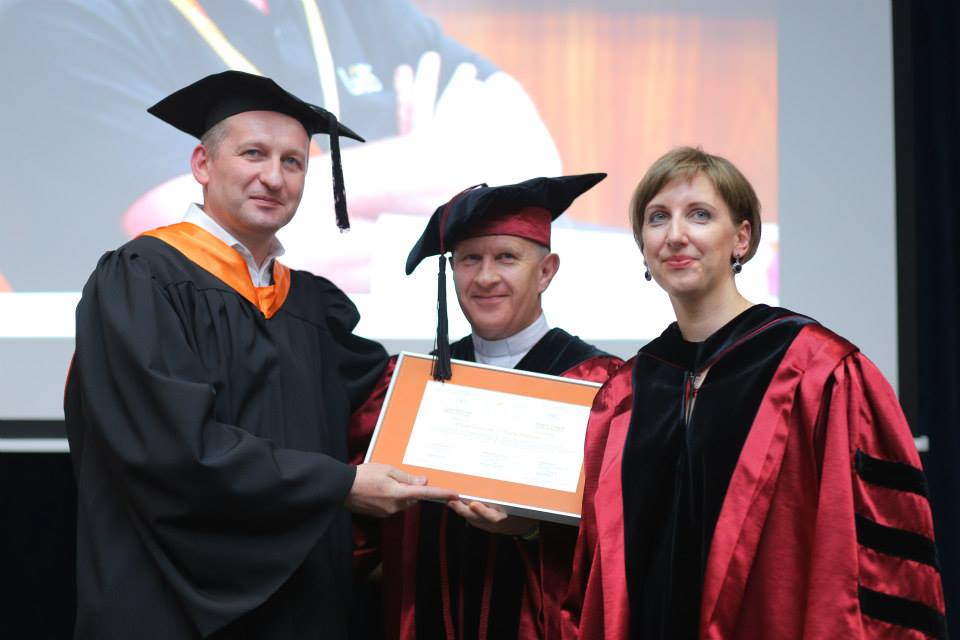 The commencement speech was given by Andy Hunder, President of the American Chamber of Commerce. "Listen to your heart and trust your intuition in whatever you do," he addressed the graduates. "They should be your guiding principle. Then you will love what you do and will be able to inspire others. Ukraine's brand awareness is gradually growing, but there's still quite a bit of work to be done to fill it with content. Your businesses and the companies you work for can develop the right brand of Ukraine for the rest of the world. The Facebook of the future can be created in Ukraine as it boasts huge potential in its human capital. All the necessary conditions are in place to make a breakthrough on international markets. It's all in your hands."
Pavlo Sheremeta, Director of the UCU School of Public Management and Chair of LvBS Advisory Board, called upon entrepreneurs to stage quality protests, implement quality change, and develop quality business that will always be in demand globally; all these things are important to build the state of our dreams.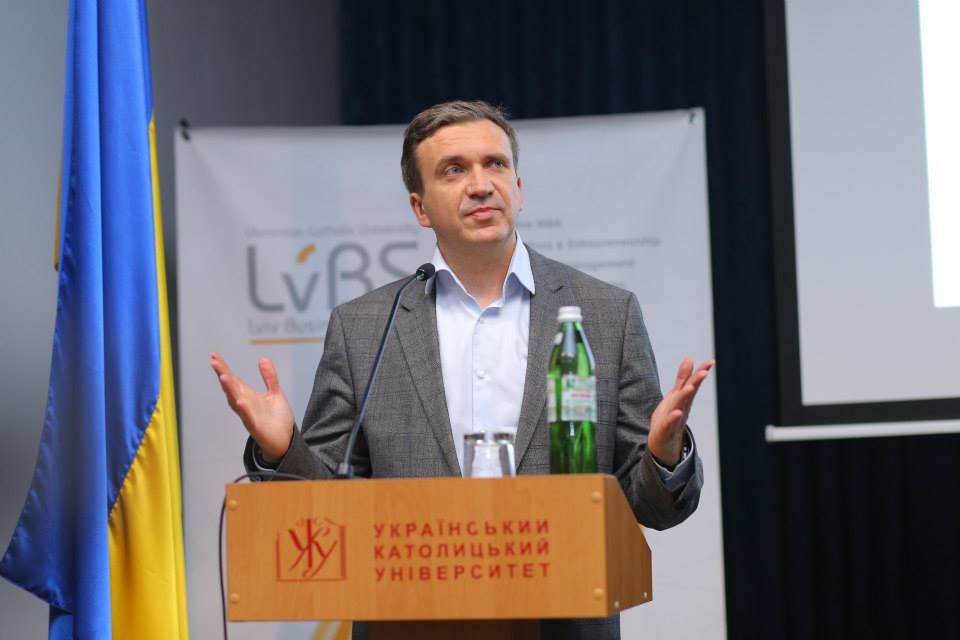 Taras Vervega, Board Member at SoftServe, underlined that the new graduates of Lviv Business School have all it takes "to move forward, up, towards new heights. You have fantastic ideas and the desire to act, and the knowledge you received here will help you make it all real."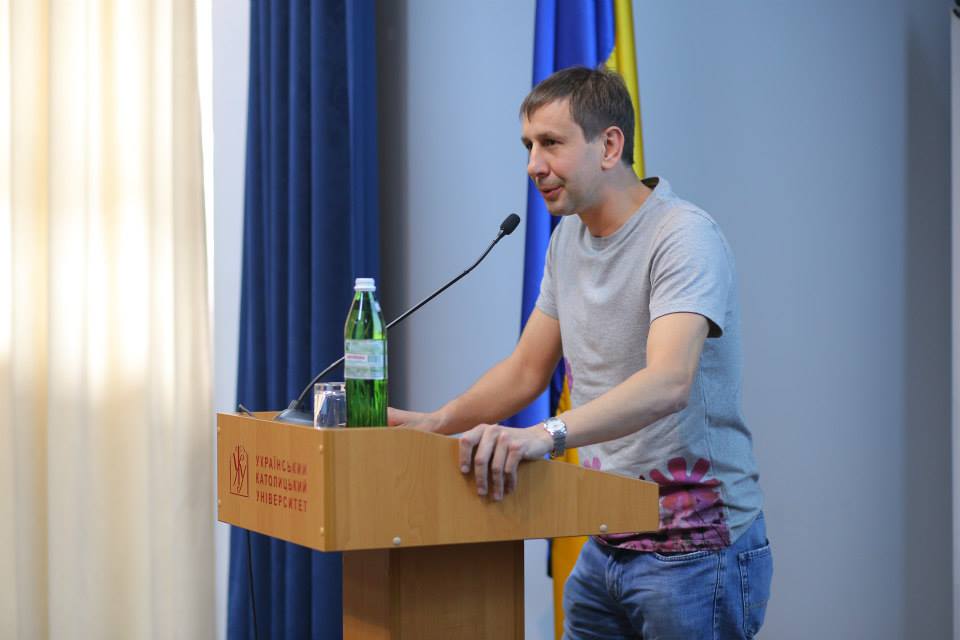 Oleksiy Skrypnyk, ELEKS co-founder and Member of Parliament, thinks that Ukrainians should get rid of their inferiority complex. "We are smart and talented. We have a good education and can achieve whatever we want. Go ahead, work hard, and develop your country. Things will work out all right for our society because it boasts fantastic people like you," said Mr. Skrypnyk addressing the graduates.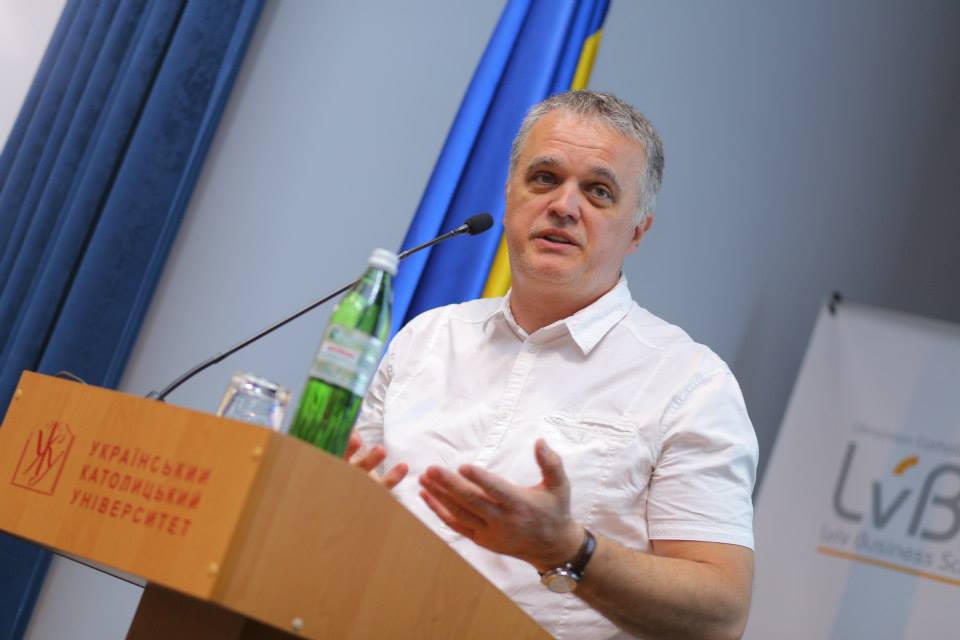 Gennadiy Zubko, Minister of Regional Development of Ukraine, encouraged entrepreneurs not to fear responsibility and added, "You are the people capable of making Ukraine better because Ukraine's brand relies on successful people."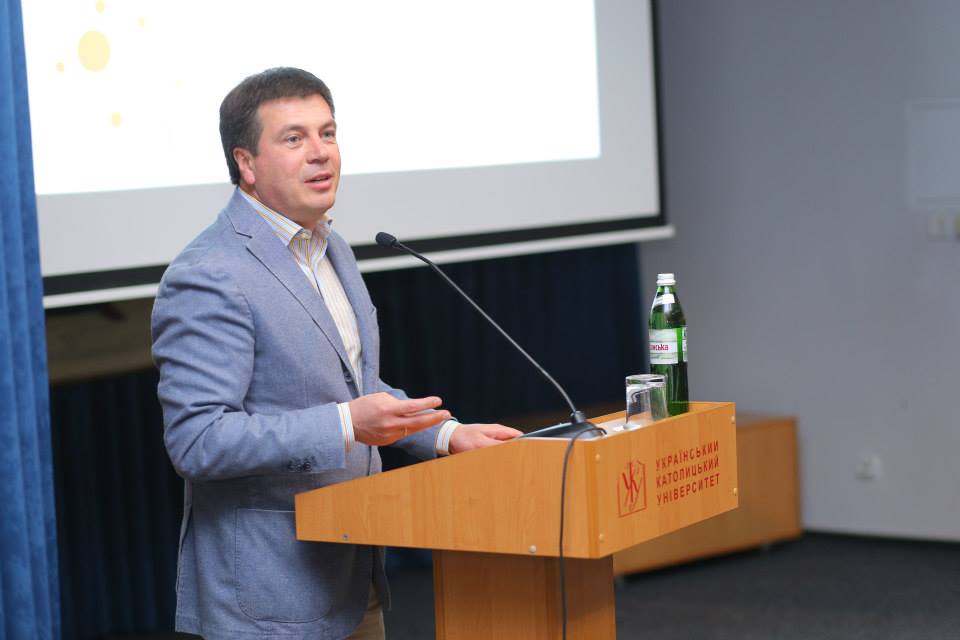 Andrey Hankevych, Chief Strategy Officer at ELEKS, recorded a video greeting for the first cohort of MS in Technology Management graduates where he said, "We would like each graduate of this program to become a leader and a technological visionary who will guide his/ her city, country, and the entire world into the future by using state-of-the-art technologies and innovative approaches."
The graduates of MS in Technology Management also announced the creation of a scholarship fund for students of the new UCU Program in Computer Science, which will allow talented youngsters to get a high-quality IT education at the Ukrainian Catholic University.