"There are oligarchs in Ukraine, but they are not really oligarchs. I would rather call them 'nouveaux riches' who quickly accumulated great wealth and don't know what to do with it. Being rich is a skill," said His Beatitude Lubomyr Husar at a meeting with entrepreneurs in Kyiv.
Over 200 entrepreneurs came to meet with the Archbishop Emeritus of the Ukrainian Greek Catholic Church within the framework of the Business Credo Discussion Club of the UCU Lviv Business School. They talked about Metropolitan Andrey's legacy and his lessons for contemporary Ukrainians. The meeting was moderated by Andy Hunder, President of the American Chamber of Commerce in Ukraine.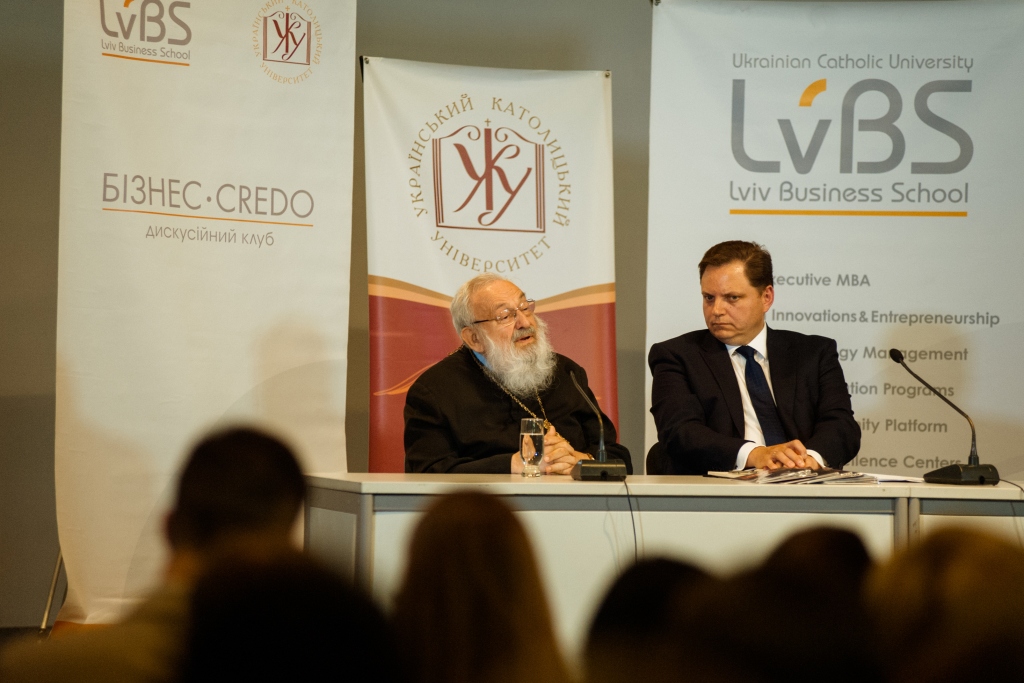 His Beatitude Lubomyr added on the topic of being rich, "Metropolitan Andrey knew how to be rich. He invested in people and culture: he founded museums, foundations, etc… He sent a great many artists and researchers to study abroad. He used money for the good of people and for cultural development. Modern entrepreneurs should follow his example."
According to His Beatitude, Ukrainians have all the makings to be rich, but they are lacking in entrepreneurial spirit. "We have a talent for entrepreneurship. We can be very creative and conscious business people, but it takes desire. We, Ukrainians, don't have the guts to start our own business," His Beatitude believes.
Find time for silence: the most interesting statements from the meeting with His Beatitude Lubomyr
He also added that Ukraine is lacking in people's leadership, "There's no leadership that would organize people and take them to new heights. We must work hard guided by long-term goals and aware of our own spiritual values. If we do so, we will be a model for others."
His Beatitude believes that entrepreneurs can be honest and illustrates his point with an example from his own experience, "I've met an entrepreneur like that in my life, which I'm proud of. Each of you as an entrepreneur can be a credible and honest person at the same time. It's up to you to decide whether you want diamonds or virtues to shine through you."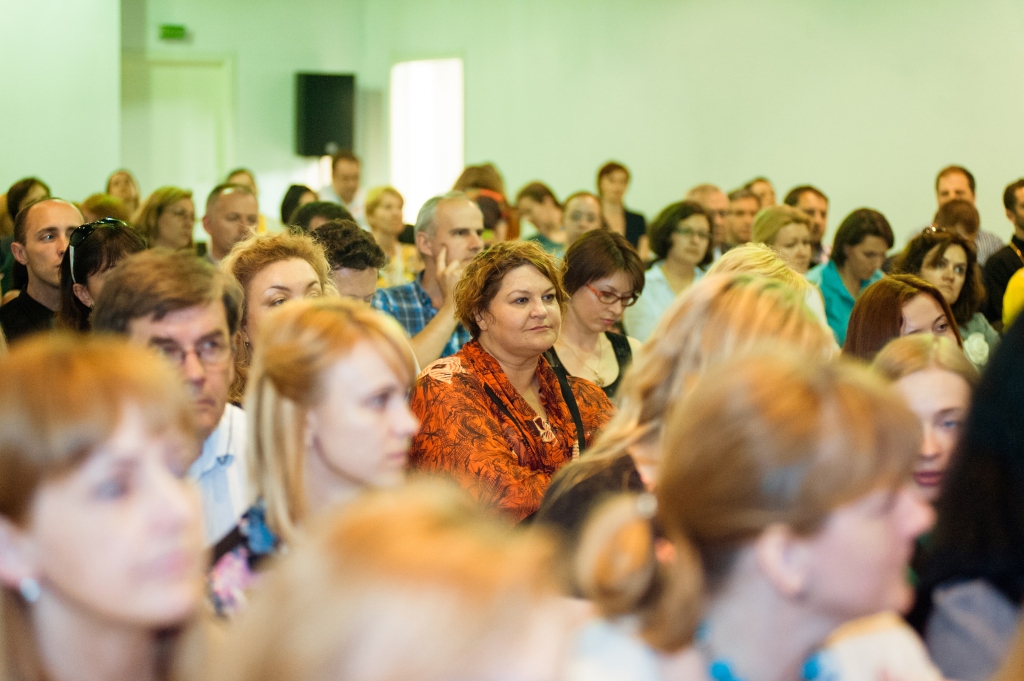 His Beatitude concluded by quoting Aristotle, "Money can't buy happiness, but it does quiet the nerves." He also advised the entrepreneurs to spare at least one week a year when they can forget about their business and sit in silence alone with themselves.