On February 21-23, for the participants of the master's program MA in Human Resources and Organization Development of the UCU Lviv Business School, a "Resourcing and Talent Acquisition" course will be held with a tutor Anna Lewis (UK), a chartered member of the Chartered Institute of Personnel and Development (CIPD), a specialist in business psychology and human resources management. You can also join this course.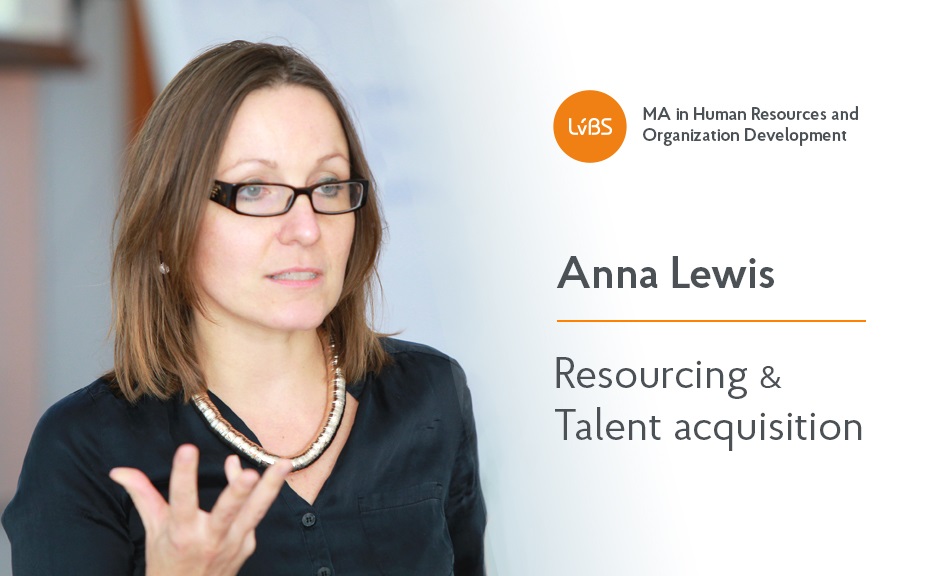 During a three-day course, participants will learn the basic methods and concepts for recruiting and developing talent, as well as the selection strategies that are common to different organizations. Through practical exercises, students will be taught to critically evaluate and develop solutions and practices: how to attract, recruit and evaluate skilled workers.
The main questions to be considered during the course include:
               Resources and talent search, why not just recruitment?
               Model of competency building
               Methods of assessment and selection of personnel
               Personnel evaluation centers. International context of evaluation
Duration of the course: 3 days (from 10.00 to 18.00), language of teaching – English (without translation).
Conditions for participants: not less than Intermediate level in English, 2+ years experience in HR-direction
The cost of training: 15 000 UAH
Contact person: HR&OD manager Khrystyna Dolna, +38 (067) 672 58 00, kdolna@lvbs.com.ua
Anna Lewis, a master's programs lecturer at LvBS, BA (Hons), MSc(BPsychol), MCIPD (Member of Chartered Institute of Personnel and Development); a chartered member of the CIPD (Chartered Institute of Personnel and Development); a certified specialist in business psychology and personnel management. Anna is accredited by the British Psychological Association, and possesses the necessary qualifications for psychometric testing. She is experienced with a wide number of psychometric tools including ©MBTI, 15FQ, Hogan Suite, Wave, SHL, ©Strengthscope, Thomas Kilmann Conflict mode instrument (TKI), and David Keirsey Temperament sorter.
Anna has over 15 years of professional experience acquired in such companies as Yamaha, Samsung, Mott McDonald (United Kingdom) and Heineken Poland. She has worked in a number of global projects related to organizational development, efficiency management and talent management, as well as training and development at the national and international levels. Anna has experience of work in various industry sectors, such as New Media, Motor, FMCG, engineering and financial services. She has also been involved in the launch and improvement of HR support and development projects throughout Europe, South Africa and Asia.
MA in Human Resources and Organization Development is the only master's program of international level in Ukraine on human resource management and organizational development. The program is licensed by the Ministry of Education and Science of Ukraine.