The UCU Lviv Business School has officially launched the admissions campaign: you may submit your applications and all the necessary documents starting with July 3 and till July 29 (4 p.m.) inclusive.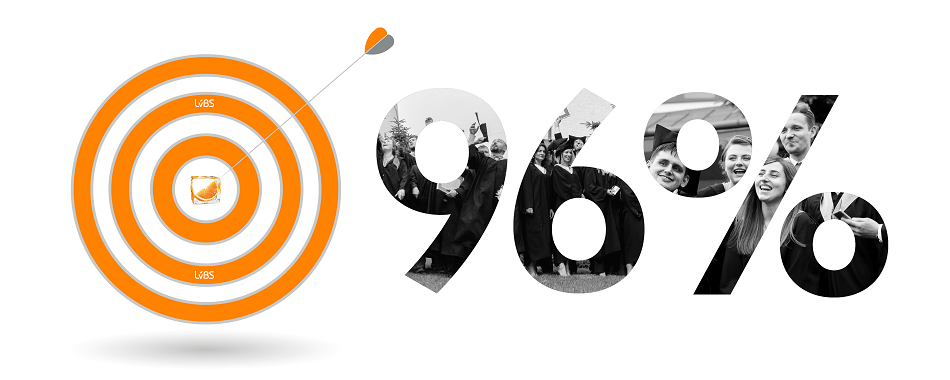 * 96% of our graduates consider the education provided by LvBS as a valuable investment.
The entrants may apply in two ways:
The application submitted in the paper form should be supplemented with the following documents:
A government-issued diploma certifying the received education and qualification of the Bachelor, Specialist, or Master (of your choice (original documents or copies).
A copy of the document certifying the identity and citizenship of an individual (either the passport of a citizen of Ukraine (pages 1, 2, 11), or a foreign passport of a citizen of Ukraine, or a birth certificate, mainly for those who have not received the passport yet due to their young age, or any other document that can certify the identity and citizenship of a person).
A copy of the identification code.
A copy of the military service card or the registration certificate.
Six color photos 3×4 cm and a folder with bonds.
An essay on the specified topic. Find more about the requirements for the essay here: http://vstup.ucu.edu.ua/doc-for-vstup-on-magister/
Entrance examinations will last from July 7 till August 7, 2017. Follow the link to learn about the schedule of entrance examinations for the specified programs: http://vstup.ucu.edu.ua/rozklad-magisterskyh/
The applicants will be considered by August 12, 2017. Then, from August 12 till September 1, 2017, all the contracts with the entrants will be concluded.
Let us remind that the provided information applies to four programs launched at the UCU Lviv Business School: Key Executive MBA–the program which will help you to shape your vision of how your business can transform tomorrow. You will acquire the knowledge that will enhance your experience to transform the company in the face of future challenges.
The professional program of the Master's level within Eastern Europe MSc in Technology Management which was specifically designed for senior executives of technological companies.
MA in Human Resources and Organization Development–the only international Master's program in Ukraine on HR management and organizational development.
MSc in Innovations and Entrepreneurship–a unique in Ukraine program of the Master's level that provides a systematic business knowledge allowing you to start your own business in the technological or innovational spheres.