IT executives, graduates, and participants of the first in Eastern Europe MS in Technology Management at LvBS set up a scholarship fund for students of the UCU Bachelor's Program in Computer Science.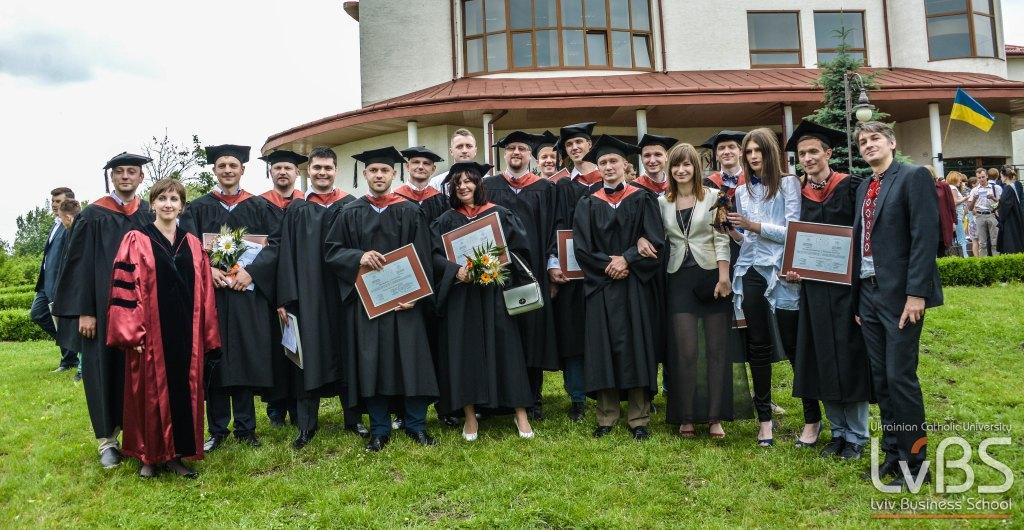 The initiative to support young talent emerged in the environment of MS in Technology Management graduates and was also endorsed by the 2nd cohort of its participants. "When this idea emerged, I shared it with my colleagues in two classes and received positive feedback," comments LvBS graduate Roman Voznyy.
When asked why they had decided to support students of this specific program, Uliana Krainska, Head of Partnership Business Development at ELEKS and participant of the second MS in Technology Management, pointed out, "In the future, students of the UCU Program in Computer Science will become part of the global technology ecosystem and join the ranks of the world's best talent. It's our duty to support our successors. The Ukrainian Catholic University is going to train a new generation of engineers, managers, designers, and programmers. These scholarships are our contribution to ecosystem development in Lviv as a global tech hub."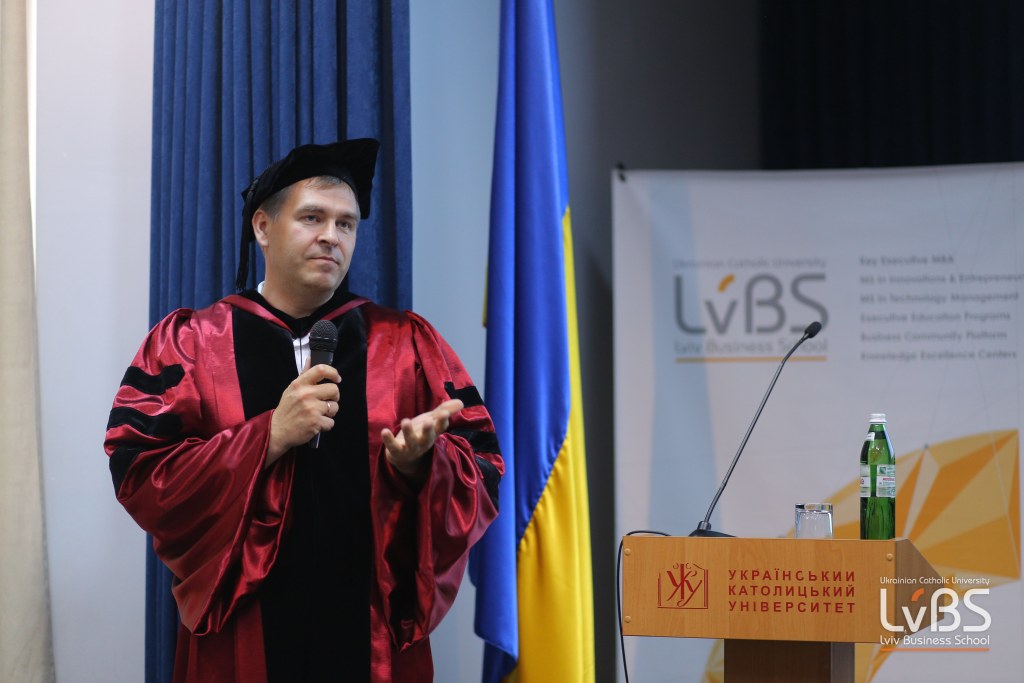 "It's a great manifestation of trust towards our program as for the first time ever support comes not from the University, international funds or companies, but directly from the IT industry," says Yaroslav Prytula, Director of the UCU Program in Computer Science. "In my opinion, support for education should top the list of Ukraine's priorities, and it's very important that this awareness is increasing. I guess IT executives were taught to think globally, broadly, and long-term at the business school. This initiative will change the future of several children who will eventually change the fate of many."
IT executives set up three scholarships and recommend that they be awarded to talented children whose parents cannot afford the tuition fee, internally displaced children from the country's east, and female students to maintain gender balance in the IT environment.
LvBS graduate Mykhailo Maryniak adds, "I believe that the best way of learning is through combining theoretical and practical knowledge to know 'what', 'how', and 'what for'. I'm also convinced that we as graduates with practical experience will provide scholarship holders with advice and guidance as well as will monitor their successes."
According to the license, the UCU Program in Computer Science can admit 50 students. Over half of them (based on the competition results) are entitled to a scholarship. "The Ukrainian Catholic University has faith in us. International donors have faith in us. IT professionals have faith in us. Now I really want parents to believe in us, too," summarized Yaroslav Prytula.