The Norwegian-Ukrainian Chamber of Commerce, partner of Lviv Business School of UCU (LvBS), with the support of the Ministry of Foreign Affairs of Norway, in partnership with Oslo Metropolitan University (OsloMet) and the Embassy of Ukraine in Norway invites you to the Norwegian Ukrainian Business Forum 2019 (NUBF2019) to be held on January 28thin the venue of OsloMet (Oslo, Norway). The event is organized in connection with the official visit of the Prime Minister of Ukraine, Mr. Volodymyr Groysman, to Norway.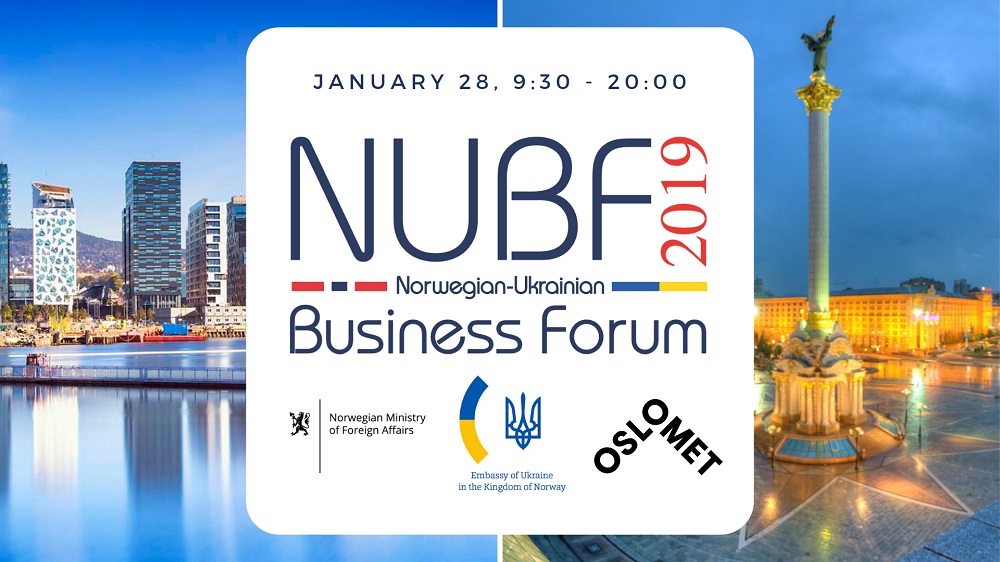 The working language of the forum is English. At the conference, you will get updates on the political reforms and business climate in Ukraine, as well as the economic situation and investment opportunities. You will get insights into the risk and opportunities of doing business in Ukraine and get first-hand experiences in all aspects from businesses who have managed to utilize the potential of one of Europe's largest markets.
A unique business event with distinguished guests and speakers. We are inviting professionals and distinguished speakers representing the Ukrainian and Norwegian governments, instrumental international financial organizations and private businesses. You will also meet people from the Ukrainian civil society and the business sector who are driving the transformation of the Ukrainian economy and improving the investment climate and business conditions in Ukraine.
Detailed program and registration (free of charge)