On 27 April, Lviv Business School invites you to join online presentation of the MSc in Technology Management – the unique professional Master's Program in Ukraine that provides specialized business education in the field of IT.
One of the challenges that technological leaders meet is the management of intellectual property. In the current world, intellectual assets play a crucial role in investment strategy and companies' valuation. At a webinar, we will discuss the actual approaches in managing intellectual property from the standpoints of corporations, middle enterprises, and startups.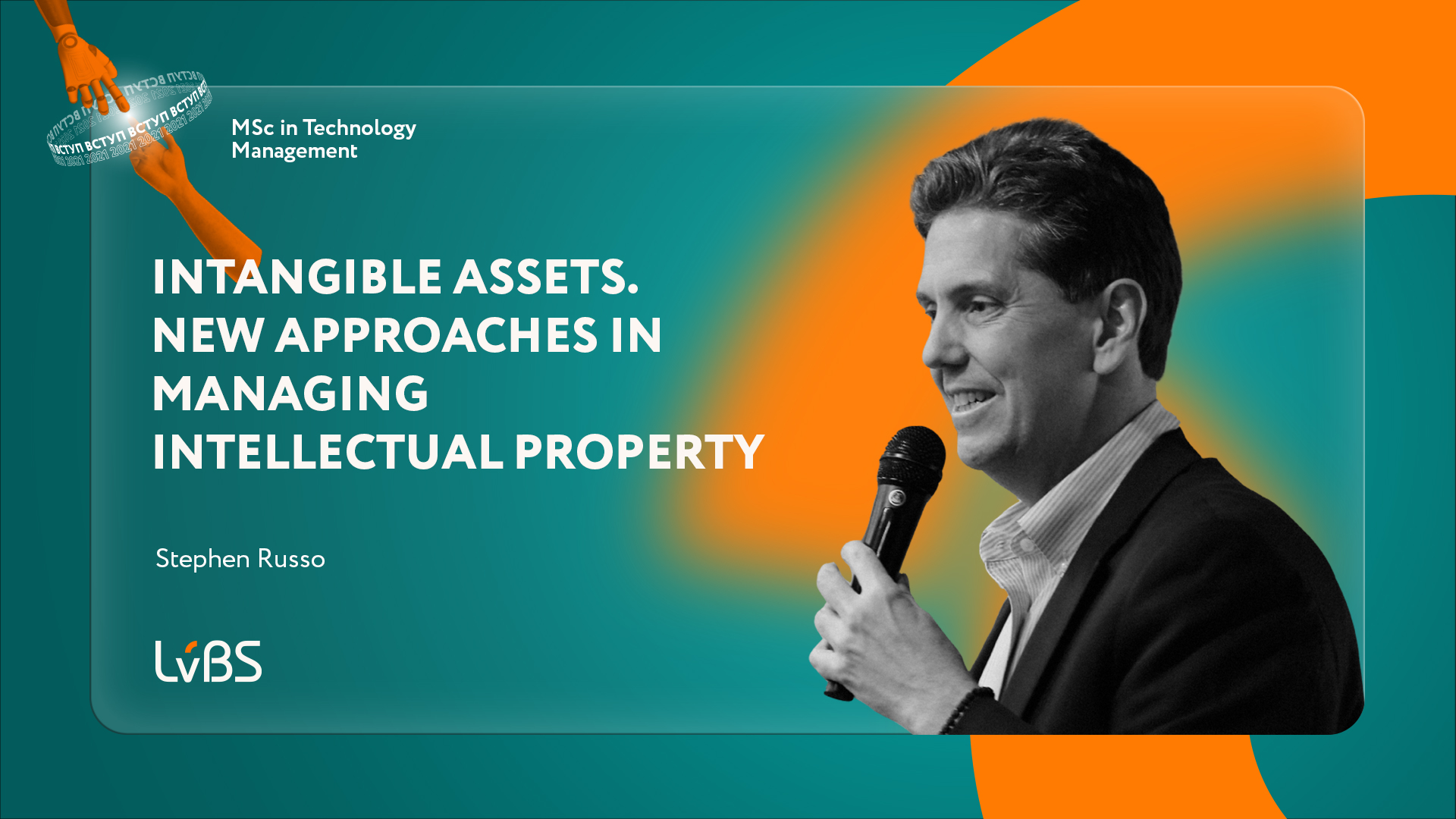 Speaker: Stephen Russo, Lecturer at LvBS, IBM Director for Cognitive City Solutions IoT 
We will talk about:
When entrepreneurs should start to take care of their intellectual property?

How to analyze the commercial perspective of your intellectual assets?

What strategy choose to protect your intellectual property in the different markets and law systems?
Also Stephen Russo will introduce his new course Intellectual Property Management at the MSc in Technology Management program. 
About the speaker:
Stephen Russo is the Worldwide Director for Cognitive City Solutions IoT at IBM (NYC, USA).
Steve has 30 years of extensive experience designing, developing, and deploying worldwide technology and City solutions. In the past 17 years, he has led the creation and growth of IBM's City Solutions, Command Control, Physical Security, and Public Safety businesses working closely with city officials and public safety experts from around the globe.
Stephen is focused on advanced research of intellectual property in respect of emerging technologies in a variety of segments.
For registration follow the buttom (valid till 27 April, 4 pm).
When: 27 April, 6:30 pm.
Working language of the event – English.
Participation is free, upon prior registration.

Link to the webinar will be sent together with registration confirmation.
MSc in Technology Management is a unique program in Eastern Europe specially designed for technological companies C-level executives to bridge the gap between tech and business competencies, to deepen clients' needs understanding, to develop visionary view on business and to advance management, leadership and soft skills.
This program is perfectly tailored for senior technology management professionals.
We invite you for participation and discussion about the theme!

Contact person:
Volodymyr Khitsyak,
MA in Technology Management Program Manager
0504301515
vkhitsyak@lvbs.com.ua
Also you will be able to get answers to all the questions that interest you – the structure of the program, details about International study tour, program features, final project, etc.
More information about the program – here.