Lviv Business School of UCU (LvBS) and the Ukrainian Catholic University graduation ceremony was held on June 26. We celebrated the completion of Master's studies and the receiving of graduation diplomas in 2021. This year we have more than 500 UCU graduates, including 91 LvBS graduates.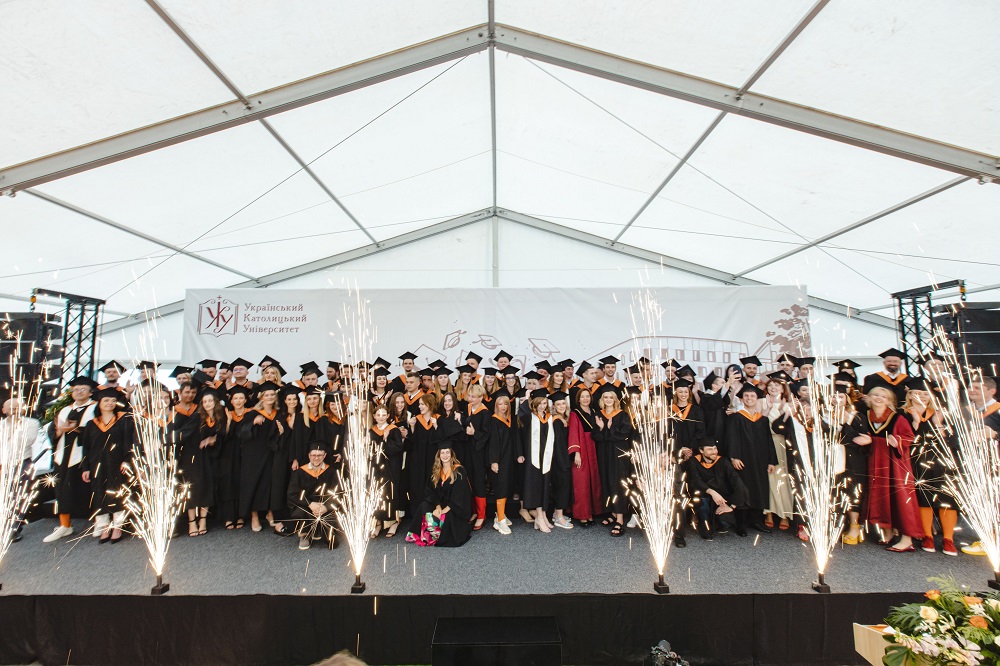 At present, it is the record number of LvBS graduates. Now the LvBS Alumni Association has more than 500 members!
The graduates of four Master's Programs Key Executive MBA, MSc in Technology Management, MA in Human Resources and Organization Development, and MSc in Innovations and Entrepreneurship were for the first time joined by the graduates of our fifth Master's Program MSc in Marketing Management.
We shared this amazing day with the guests, teachers, alumni, and friends of Lviv Business School of UCU. We add a couple of photos below to retain this event and the experienced emotions in our memories.