In a new «working from home» reality many of us found the time and possibility to dig into our bookshelves and start reading. We asked our professors, who are practitioners and leaders in the tech field, to share the books they look forward to reading or revisiting. This week we talked with Scott Sehlhorst, a global product management and strategy consultant and MSc in Technology Management visiting professor.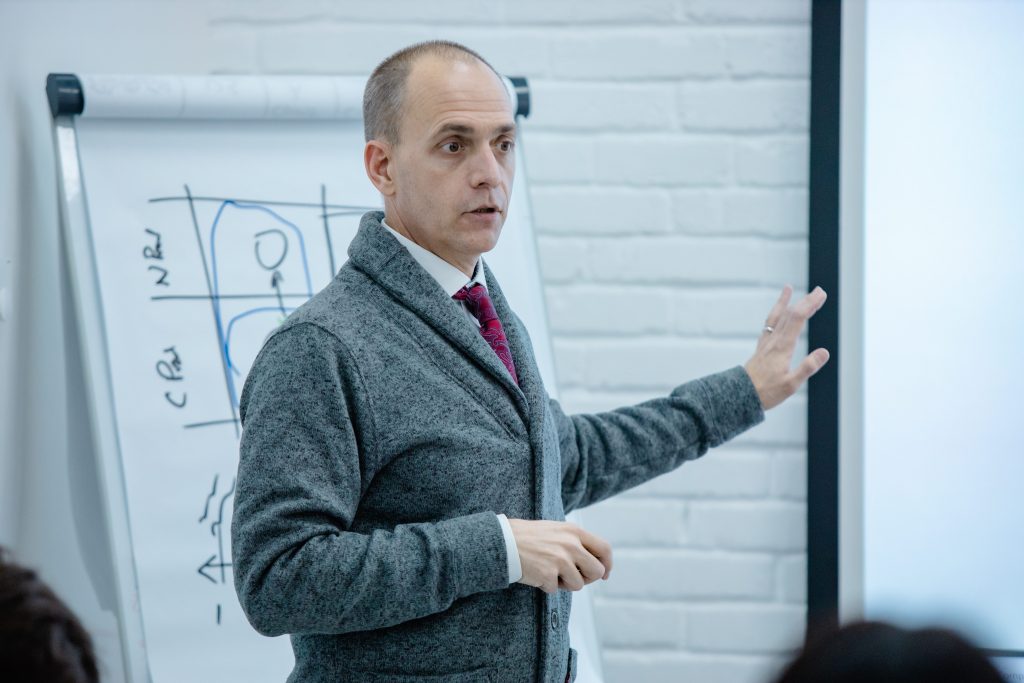 WHAT ARE YOU READING NOW? WHAT DREW YOU TO IT?
I tend to read a several books at a time, but here are a few for now. The Moment of Lift by Melinda Gates, a story on how empowering women change the world that was recommended by my coworker. Game Thinking by Amy Jo Kim. I always loved her writings and now I have a client incorporating reward-systems into a product, so I'm getting deeper on this domain. The Profit Zone by Adrian Slywotzky. During my last time teaching in Ukraine, I enjoyed his public talk and now I want to see where his thinking in first books is before the new one is published.
WHAT'S YOUR FAVORITE BOOK TO ASSIGN TO CURRENT STUDENTS AND WHY?
For MSc in Technology Management participants, Good Strategy/Bad Strategy by Richard Rummelt is the best book they could read. I'd suggest reading it twice as well. Once now, and once again after a couple of years of thinking about everything differently.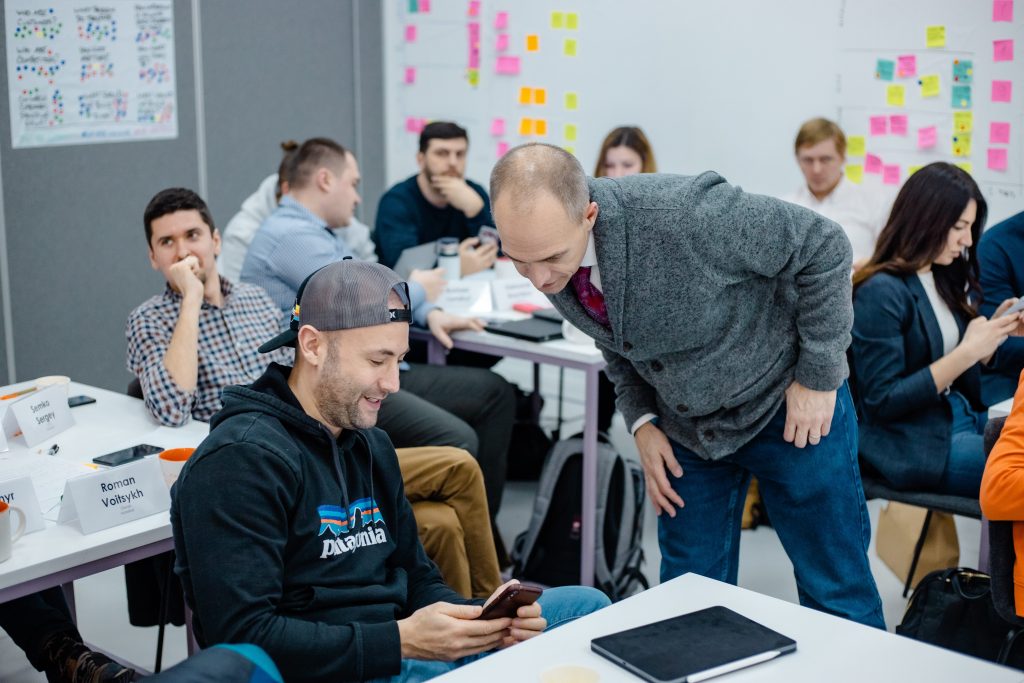 WHAT SHOULD EVERY PRODUCT MANAGER READ? 
Escaping the Build Trap by Melissa Perri. For general thinking about how you approach product management as part of an organization. I believe this is the best starting point. Melissa focuses on keyframing (outcome orientation) and addresses many of the organizational pressures to "misbehave" as a product manager or product owner.
Impact Mapping by Gojko Adjik. The most powerful tool I know for driving clarity about what and how and why to build is impact mapping. Gojko wrote the book. Start there. It has evolved as a technique but start at the beginning. This is how you assure you only invest in things which are both good for your business and good for your customers.
Fifty Quick Tips to Improve your User Stories by Gojko Adjic. A good set of immediately useful practical exercises for product owners.
Interviewing Users by Steve Portigal. This is the right starting point for getting insights and feedback from your customers – did you pick the right problems? Did you set the right targets for how much solving you should do?
The Art of Product Management by Rich Mironov. Great collection of essays for people relatively early in their product management career. The advice is good for all of us, the shift in thinking which many people need to do to develop "product thinking" is particularly valuable for newer people.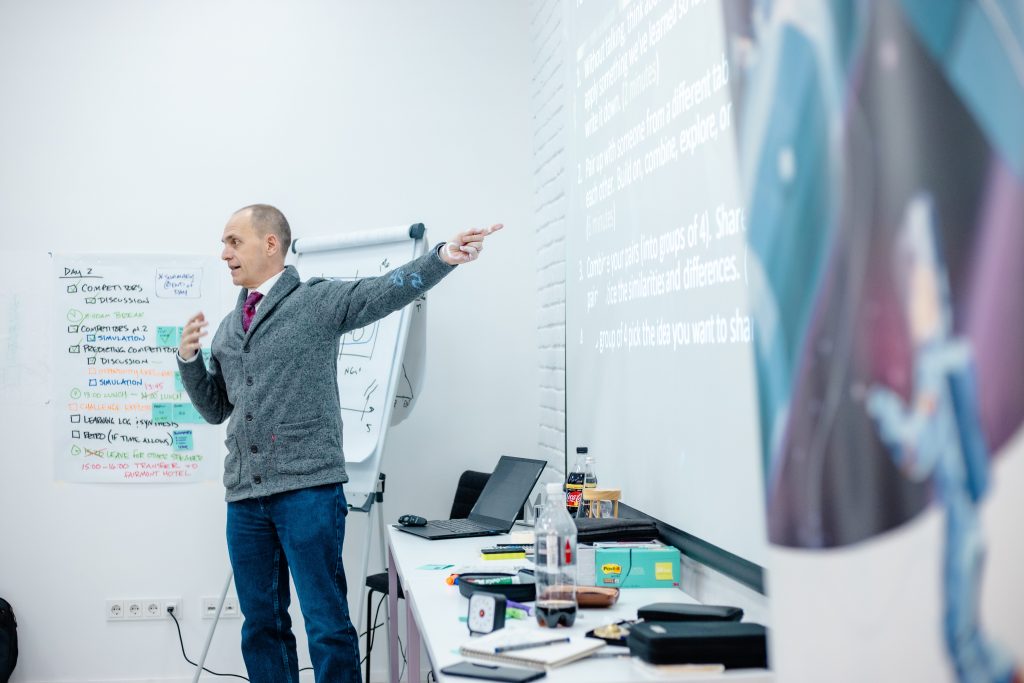 WHAT DO YOU PLAN TO READ IN 2020?
I'm continuing to focus on my facilitation and teaching skills. Particularly remote facilitation now. So I am re-reading and discovering new content and new experts to learn from. I'm also overdue for re-examining statistics and Bayesian reasoning and revenue modeling. I should reread How to Measure Anything by Douglas Hubbard.
IF YOU WERE TO GIVE A BOOK AS A GIFT TO SOMEONE, WHAT WOULD IT BE AND WHY?
Of course, it depends on the someone. Several of my daughter's friends received The Richest Man in Babylon when they graduated high school. These were the kids who ate at our table as much as our daughter did. And this book teaches an approach to manage your own finances which will change your life. Particularly the latter half. Second, Thinking in Bets by Annie Duke. To start managing your decisions as propositions (this might work or it might not) instead of just as assumptions and assertions. And finally, Inspired by Marty Cagan. If you're going to do a startup, start with advice from Marty, and balance it with advice from Roman Pichler.
DO YOU HAVE ANY READING RITUALS/HABITS?
Some mornings – maybe once a week (but I would like it to be every day), I can read and be thoughtful for 30 to 60 minutes before the rest of my day starts. I try and read on the kindle, and highlight my notes. Then I export those highlights to Evernote. Where I can annotate and focus on the key insights from my selections. And connect ideas from one book with ideas from another (or ideas from client work, or generally from my head).